Financing

ERIE FEDERAL CREDIT UNION:

The Erie Federal Credit Union offers their Merchant Direct Loan program which allows you to apply for a loan for your Seaway Window purchase.  If you're not already a member of the credit union, call or click online to find out how you can become a member.



Erie FCU Phone #
814-825-2436
800-480-0494
www.eriefcu.org


F. N. B. CONSUMER DISCOUNT COMPANY
F. N. B. Consumer Discount Company offers a variety of loan options.  They make applying for a loan simple with a one-step application procedure and quick notification of approval.  Call the office today and start the process.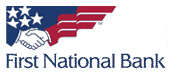 2501 West 12th Street
Erie, PA 16505
814-833-3132
www.fnb-online.com
KEYSTONE HELP HOME ENERGY LOAN PROGRAM

Pennsylvania homeowners can improve the energy efficiency of their homes with special financing through the Keystone Help Program.  Keystone HELP is administered by AFC First Financial Corporation, a Pennsylvania energy efficiency lender.  Only Keystone Help Approved Contractors may perform the work.  Seaway Window is a Keystone Help Approved Contractor.


Powered by AFC FIRST
888-232-3477
www.keystonehelp.com

FINANCING DISCLOSURE:
Seaway Window is neither a broker nor a lender.  Financing is provided by third-party lenders unaffiliated with Seaway Window, under terms and conditions arranged directly between the customer and such lender, all subject to credit requirements and satisfactory completion of finance documents.  Any finance terms advertised are estimates only.  Seaway Window does not assist with, counsel or negotiate financing, other than providing customers an introduction to lenders interested in financing Seaway Window customers.