Storm Windows That Provide Energy Efficiency & Protection Available for Homeowners in Erie, PA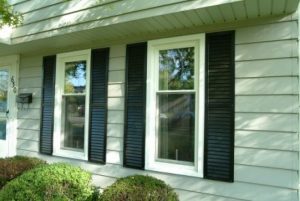 Having storm windows installed on your home is a great way to provide protection for your existing windows, while also increasing your home's energy efficiency. If you live in Erie, Pennsylvania, or a surrounding area, and are in the market for storm windows, look no further than the professionals at Seaway Window.
Choose From the Following Storm Window Lines
All of the storm window lines we offer are constructed of heavy-duty aluminum, come in a wide variety of styles and colors, and will be custom made to fit perfectly onto your existing window space. Choose from the following window lines:
Triple Track – Made for double-hung windows, this line provides incredible storm protection as well as ventilation with a standard half screen.
Select Slider – This horizontal sliding storm window also provides exceptional storm protection and features full-screen ventilation.
Picture Storm Window – Available in single or multi-lite styles, this storm window is constructed for picture windows and features heavy weatherstripping in the main frame for increased energy efficiency.
Employee Installation Team
Once you've decided what type of storm windows you want, you can count on them being installed perfectly. That's because we never use subcontractors to perform the installations, but rather, we rely on our own, full-time employee technicians who are highly trained in the most professional ways to install storm windows. You can count on them to work tirelessly to ensure that your new storm windows are installed correctly, operate flawlessly, and look fantastic.
To learn more about the storm windows we have available to homeowners in Erie, PA, and the surrounding areas, or any of the other replacement windows we have to offer, contact the experts at Seaway Window today.