Replacement Windows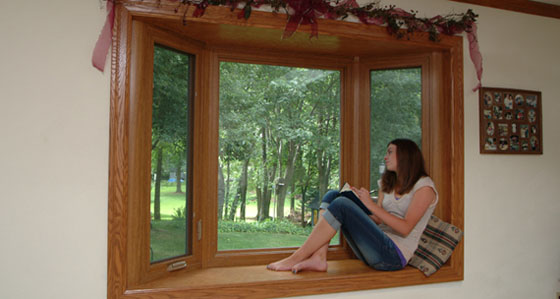 Beautiful to look at, easy to maintain and built to last a lifetime, the collection of windows from Seaway combines the old world style and craftsmanship you love with the modern technology you need. Seaway windows are custom-built to complement every home style exquisitely.
The beauty of our window begins with the contoured picture frame exterior design, distinguishing your home by creating the look of traditional wood. Seaway windows provide the unique benefit of allowing you to choose the perfect window combination for your home. All Seaway windows share a common external design to help you create an integrated system of windows for your home, while allowing you to choose from a wide array of window styles, colors, grid patterns and glass. Seaway windows have narrow frames and more glass to maximize your viewing area.
Behind the elegance, these windows are built to exacting tolerances, using state-of-the-art technology. All Seaway windows feature triple weather seals and are available with a wide variety of glass packages. With home heating and cooling costs skyrocketing, you'll be pleased to know that the unique features found in Seaway windows will keep your home cooler in the summer, warmer in the winter and can significantly reduce your energy costs. Save money while adding to your home's value!
Guaranteed Satisfaction

Our transferable, lifetime warranty is our added seal of quality on every window we manufacture. It's complete coverage plus accidental glass breakage. Our warranty is backed by years of experience and a customer service staff that supports you from our office, in the showroom, and in your home. Window & Door Magazine has consistently ranked Seaway Manufacturing among
the top 100 Window & Door Manufacturers in the United States.
Bow & Bay Windows (PDF)


Learn more about Seaway's elegant maintenance-free vinyl Bow/Bay windows.
Garden Windows (PDF)


Seaway's Garden Window brings in the outdoors. Learn how you can truly enjoy the change of the seasons-indoors!