Create the Custom Window of Your Dreams for Your Erie, PA, Home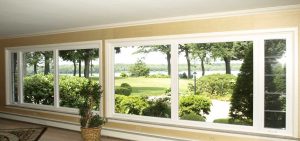 Are you looking to have new windows installed in your home, but the typical styles that are offered by most companies just aren't cutting it? If so, it's time to turn to the professionals at Seaway Window to have custom windows crafted for your Erie, Pennsylvania, area home. We've been in business since 1959, and in that time, we've learned a thing or two about what customers want when it comes to windows, which is why we've decided to offer custom windows, so they get exactly what they want. Because we create all of our windows ourselves, in our own factory located right here in Erie, we have the ability to customize virtually any type of window, allowing our customers to create a window that is designed exclusively for their home.
Custom Window Design Options
When you decide to work with Seaway Window to have a custom window created for your home, you'll get to build your window from scratch so that it meets all of your needs. Choose from the following:
Grid styles – Available in contoured, flat, and slim line options that can be arraigned in a variety of different layouts, you can be sure that we'll have a grid style that works for you.
Color options – Our windows can be painted or stained in your choice of color to match your home's existing décor perfectly.
Shape options – With over 20 different unique specialty shape options, you're sure to find a shape that will make your home stand out from the rest.
Glass enhancement options – We offer V-Groove glass enhancement options that are available in polished, frosted, or shadow bevel finish for our Encore and Signature window collections. We also offer obscure, bronze-tinted, and tempered safety glass for all of our window collections.
Professional Installation
Once you've decided what type of custom window you want, our employee installation technicians will get right to work and make sure that your window is installed correctly so that it looks fantastic and operates perfectly.
Contact Us Today
If you're ready to create custom windows for your Erie, PA, area home, contact the professionals at Seaway Window today.