Casement Windows Professionally Installed for Homeowners in Erie, PA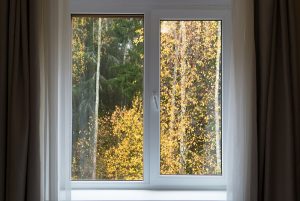 Casement windows are a stylish and versatile window option. They have a large glass area and no sash lines, providing unimpeded views and allowing natural light to fill the inside of your home. What's more, this type of window is hinged at the side and opens by swinging outward, so it can provide more ventilation than other window styles. If you live in Erie, Pennsylvania, or a surrounding area, and want to have casement windows installed in your home, you can turn with confidence to the professionals at Seaway Window. Since our founding in 1959, we have been the company of choice for many homeowners throughout the Erie area. That's because we manufacture all of the windows we sell, right here in Erie. This allows us to ensure that these windows are of the highest quality and will be built to specifically stand up against the weather that is common in this area.
Customer Service That Goes the Extra Mile
When you decide to work with us, we want to make sure that you're completely satisfied with the casement windows that you get. That's why we offer complimentary in-home consultations. Just place a call to us and we'll come out to your home to discuss your project with you in detail. We'll learn about your goals and provide recommendations to help you select the perfect windows that will meet them all.
Installations You Can Count On
No matter how beautiful your new casement windows are, or how many features they come with, if they are not installed correctly it will all be for naught. When you work with Seaway Window, you can count on expert installations every time. That's because we have our own full-time employee technicians perform every installation. These technicians are expertly trained and understand the most efficient ways to install windows, allowing you to feel confident that when the job is finished, your windows will look and function just like they were designed to.
Get Started Today
If you're ready to have casement windows installed in your Erie, PA, area home, contact Seaway Window today. We also have a variety of other window styles you can choose from.