The Remodeling Contractors in Erie, PA, That You Can Trust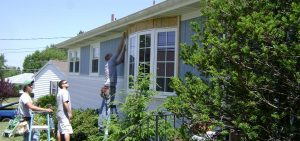 Home renovation projects are big investments that shouldn't be taken lightly, which is why you shouldn't trust your project to just anyone. If you live in the Erie, Pennsylvania, area and are looking for reliable remodeling contractors that you can trust with your home renovation project, look no further than the experts at Seaway Window. Since 1959, we have helped countless homeowners create the homes of their dreams by offering the finest products combined with exceptional workmanship from our employee installation teams. What's more, we design and manufacture many of the products that we offer, such as our windows and sunrooms, right here in Erie. This allows us to ensure that the products we offer are not only made for our weather but are of the highest quality and customized to meet the unique needs of each customer we work with. In fact, it's our dedication to providing our customers with high-quality products, combined with our dedicated employee installation crews and our exceptional customer service that has allowed us to earn and maintain an A+ rating with the Better Business Bureau. Seaway Window is a woman-owned company proudly offering our services to residents in the following cities:
Remodeling Contractors That Offer It All
At Seaway Window, we consider ourselves your one-stop-shop for all of your home remodeling needs. We offer a variety of high-quality products to help you get the home of your dreams, including:
In-Home Consultations
Once you place a call to us, we'll come out to your home for a complimentary consultation during which we will listen to your needs, and work collaboratively with you to find a solution that will meet them all.
To learn more about why you should make Seaway Window the remodeling contractor you choose to work with for your home renovation project in the Erie area, contact us today.
Why Seaway
Our REPUTATION is earned every day in the windows we MANUFACTURE in our plant, the windows we INSTALL in every area home, and the SERVICE we provide after the sale.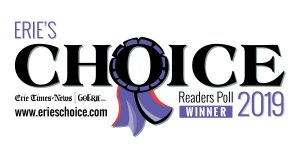 SAFE, SECURE, SEAWAY
5 IMPORTANT REASONS TO CHOOSE SEAWAY
EMPLOYEE INSTALLERS
AREAS SERVED
Pennsylvania
Millcreek
Fairview
Girard
Lake City
East Springfield
West Springfield
North Springfield
Cranesville
Albion
McKean
Edinboro
Mill Village
Waterford
Wattsburg
Union City
Corry
Erie
Lawrence Park
Wesleyville
Harborcreek
North East
Meadville
Conneaut Lake
Cambridge Springs
Titusville
Centerville
Riceville
Spartansburg
Cochranton
Saegertown
Blooming Valley
Springboro
Conneautville
Linesville
Franklin
Oil City
Pleasantville
Polk
Rouseville
Clintonville
Emlenton
Cooperstown
Utica
Seneca
Mercer
Greenville
West Middlesex
Sharon
Sharpsville
Farrell
Hermitage
Fredonia
Sandy Lake
Grove City
Jamestown
Columbus
Sugar Grove
Youngsville
Russell
Warren
Clarendon
Sheffield
Tidioute
Clarion
Shippenville
Fryburg
Knox
New York
Findley Lake
Clymer
Ripley
Westfield
Mayville
Dunkirk
Fredonia
Sherman
Brocton
Cassadaga