Give Your Home in Warren, PA, an Update by Investing in a Home Remodeling Project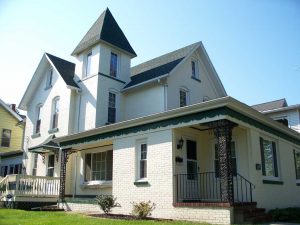 Are the windows and doors on your home outdated, drafty, or not functioning properly? Is the siding peeling off or fading? Could you benefit from having a sunroom or awning installed in your home? Or maybe you're looking for a safer way to bathe? If you've answered yes to any of these questions, it's time to turn to the professionals at Seaway Window for home remodeling services. Since 1959, we have helped many homeowners in Warren, Pennsylvania, and throughout the surrounding areas improve the appearance and functionality of their homes, and we look forward to helping you, too.
Choose From a Variety of Home Renovations Options
To help you breathe some life into your home and make it feel new again, we offer the following home remodeling options:
Replacement windows – We manufacture our replacement windows ourselves, at our Erie, PA, factory. These windows are built specifically for the climate we face on a yearly basis and can be customized in a number of style, color, and configuration options.
Sunrooms – Reap the benefits of the outdoors without the heat and bugs by having one of our sunrooms installed. We make our sunrooms ourselves, so we'll be able to customize it to meet your needs.
Siding – We offer vinyl siding options that are durable, attractive, and will provide your home with protection from the weather.
Exterior doors – Our front, patio, and storm door options provide security and energy efficiency. Choose from a variety of styles, colors, hardware options, and more, to get a door designed just for you.
Awnings – We offer retractable awnings that will allow you to enjoy the sun when you want to and shade when you don't. We also have aluminum awnings that offer protection for your windows and doors.
Walk-in tubs – When bathing safely is a priority, walk-in tubs are the perfect option. Our walk-in tubs are equipped with features like non-slip flooring, low-entry thresholds, and grab bars to provide a safe bathing experience.
No matter which of our home improvement products you choose for your home, you can feel confident they will be installed correctly so that they look great and operate perfectly. We use all-employee installers who are experienced and knowledgeable to perform the installations of all of our products which allows us to offer an exceptional level of quality craftsmanship.
For more information about the home remodeling services we have available to homeowners throughout the Warren, PA, area, contact Seaway Window today.