Made in Erie
SEAWAY WINDOW is the only window MADE in our COMMUNITY!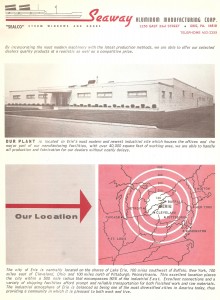 Founded in 1959, Seaway Manufacturing has drawn upon Northwest Pennsylvania's tradition of hard work, strong craftsmanship, and engineering expertise to become a nationally recognized manufacturer of high quality windows and doors.
Remember, every window and door you buy from Seaway means MANUFACTURING JOBS for our region!
In 2010 Door & Window Manufacturer Magazine adorned the front cover of their March Issue with an interior photo of Seaway's Manufacturing facility coupled with a feature article detailing Seaway's industry leading commitment to quality.