Increase the Beauty and Safety of Your Home with Beautifully Crafted Front Doors from Seaway Window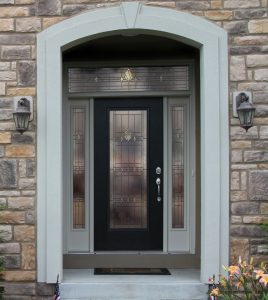 Having a beautiful and secure front door is important because not only is it one of the first things that visitors and passersby will notice about your home, but it will also protect your home from both potential intruders and the weather. If you're a homeowner in Erie, Pennsylvania, or one of the surrounding communities, and are looking for a new front door, there is no better company to turn to than Seaway Window. That's because we install a large selection of steel and fiberglass front doors so you can get a door that is personalized to both your needs and budget.
Create the Front Door of Your Dreams
At Seaway Window, we have such a large selection of doors available that we feel confident you will be able to find a door that compliments your home perfectly. Some of the customizable options that we offer for our front doors include:
Solid colors or realistic woodgrains
A large selection of door configurations
A variety of decorative glass options
Many handle sets and other hardware options
What's more, all of our front doors come with energy-efficient features that will help to reduce heat transfer, which could possibly lead to lower energy bills.
Trust Us for Accurate, Efficient Installation
Once you've selected the perfect door to adorn the front of your home, you can feel certain that it will be installed with the utmost care by our talented installation crew. Our employees take the time to ensure the door sits perfectly in its frame and functions flawlessly, making sure everything is up to your standards before we call the job done.
For more information about the front doors we can install for homeowners in the Erie, Pennsylvania and surrounding communities, contact the professionals at Seaway Window today.