Bring Your Erie, PA, Home to Life with New Exterior Doors from Seaway Window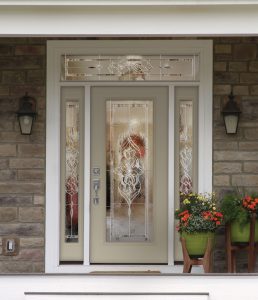 Since our founding in 1959, Seaway has been the company that many residents in Erie, Pennsylvania, and the surrounding areas, have chosen to work with when they want to upgrade the exterior doors on their home. That's because we have a large selection of the best doors on the market, allowing you to get a door that can be customized to meet your needs.
Choose from a Wide Range of Exterior Doors
When you decide to work with Seaway Window, you will be able to choose from the following door types:
Entry Doors
We offer a variety of fiberglass and steel entry doors that come with a plethora of glass, hardware, and color options so you can personalize your door to meet your functional and aesthetic needs. Not only do our entry doors look amazing, but they also provide extraordinary protection from the weather and from potential intruders.
Patio Doors
Our sliding patio doors are available in a wide range of configurations and options, come equipped with a superior locking system, and are virtually maintenance free. They also come equipped with a variety of energy-efficient features and have heavy, multi-chambered vinyl extrusions for added strength. You can choose from our Prima Vista sliding patio doors for a sleek, modern option or our Encore patio doors for a classic, Victorian-inspired look.
Storm Doors
We have a variety of beautiful storm door options available that will not only provide you with another layer of security for your home but will also protect your entry door from the elements. Plus, they allow you to keep your entry door open so that you can enjoy the outdoor views and let sunlight flood into your home without letting bugs inside.
Contact Seaway Window Today
Whether you're in the market for an entry, patio, storm door, or all of the above, there is no better company to work with than Seaway Window. When you work with us, we will send someone out who will listen to your goals and help to recommend an option to meet both your needs and your budget. For more information about the exterior doors we offer to residents in Erie, Pennsylvania and the surrounding communities, contact Seaway Window today.