Unrivaled Home Remodeling Services for Residents of Corry, PA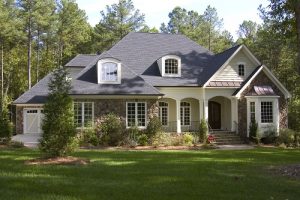 It's understandable if you're feeling a little trepidatious about your home remodeling project. With so many companies serving Corry, PA, residents, choosing one may feel a little like a game of chance. And, who wants to take risks when it comes to something as important at their home? No one. Thankfully, you don't have to roll the dice. Seaway Window has been serving homeowners in the area since 1959, and during that time, we've earned our stellar reputation and A+ rating with the Better Business Bureau by constantly providing our customers with the products and services they need to bring their renovation goals to fruition.
Let's Make Something Great Together
Seaway Window specializes in several home remodeling services, and all of the installations are done by our own skilled technicians; we never use subcontractors. These include providing and installing:
We manufacture our high-performance vinyl windows at our factory in Erie, PA. Designed for energy efficiency and built to last, you'll be able to choose from double-hung, casement, bow, bay, and picture, just to name a few.
Except for your roof, nothing is more vital to the well-being of your home than its cladding. Our vinyl siding is impact resistant, impervious to insect and moisture damage, easy to clean, and available in a variety of vibrant colors that will perfectly complement your home's existing exterior features.
What makes you happy? Is it a space you can relax in, a room flooded with light and open to endless possibilities? Seaway Window manufactures customized sunrooms that will create an addition unlike any other. Prepare to be impressed.
Putting something between you and the sky above can transform your overexposed outdoor living area from a sunbaked Sahara into a shaded sanctuary. We offer both fixed aluminum and retractable fabric options.
Make a grand entrance with an elegant front door that's a beauty to behold and a beast to would-be intruders. We also offer elegant patio and durable storm doors.
Ready for some serious me-time? Walk-in tubs create a luxurious space to sit back and relax as hydrotherapeutic jets soothe sore joints and loosen tight muscles. Our walk-in tubs also feature grab bars, contoured seats, and slip-resistant floors.
If you're ready to move forward with your home improvement project, contact Seaway Window today. We'll be happy to answer any question you have about the home remodeling services we can provide for homeowners in Corry, PA, and nearby communities.