Offering Expectational Home Remodeling Services for Fredonia, NY, Residents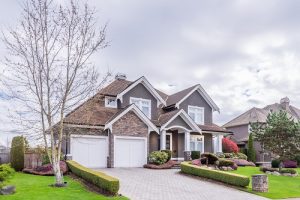 You're proud of your home and deservedly so. You've undoubtedly poured a lot of love and sweat into making everything just right, from the window treatments to the kitchen counters. But, sooner or later there comes a time when getting things "just right" requires more than the personal touch. If you need professional home remodeling services in Fredonia, NY, one company stands apart from the crowd. During the last six decades, Seaway Window has helped tens of thousands of customers transform the tarnished into the terrific, the battered into the beautiful. Alliteration aside, we absolutely love what we do, and it shows in every project that we complete
Renovations That Wow
Seaway Window offers a variety of home remolding products engineered to provide the highest level of performance and value. These include:
We manufacture all of our windows to the highest standards and using the best materials. With their durable vinyl frames, energy-efficient glass, high-performance locks, and gorgeous stylings, you'll love the way your new windows look and perform, both now and for many years to come.
New siding will not only give your home the kind of curb appeal that turns heads but also improve its energy efficiency, value, and structural integrity. You'll be able to choose from a wide variety of colors, profiles, and textures, all of which are impact resistant and clean up with just a quick rinse from the garden hose.
Seaway Window manufactures both three-season and year-round sunrooms. Whether you're envisioning a cozy breakfast nook or a grand garden room, we can build the perfect addition for you and your family.
Our front, patio, and storm doors are built to last and look great year after year. Don't settle for a bland, off the shelf model when you can have an entry door that really makes a statement.
Know that feeling you get when you're out on your porch or patio in the sunshine? It doesn't take long to go from warm and fuzzy to hot and bothered. An awning can provide the shade you need to get the most out of your outdoor living areas.
Give your bathroom a makeover by replacing your old tub and shower enclosure with a luxurious new walk-in tub. These spa-like enclosures improve safety and make bathing an experience to relish.
Contact Seaway Window today and schedule a complimentary consultation at your home in Fredonia, PA, to learn more about our home remodeling services.