Raising the Bar for Home Remodeling Contractors in Grove City, PA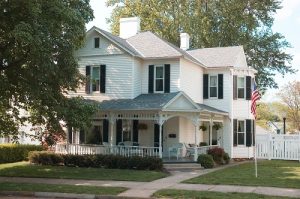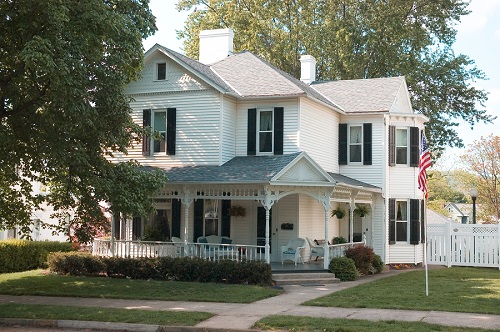 Seaway Window is the home remodeling contractor to turn to in Grove City, Pennsylvania, for premium products and expert installation services. We specialize in several renovations that can provide maximum benefits for your investment. And with more than 60 years of experience in the industry, we have a track record of success that's hard to beat.
At Your Service
Seaway Window has solidified its reputation for excellence by not only meeting our customers' expectations, but also exceeding them. Here's what we're renowned for:
Manufactured at our factory in Erie, Seaway's vinyl replacement windows are engineered to combine exceptional energy efficiency, security, and ease of operation in one gorgeous package. You'll be able to choose from a multitude of exterior frame colors and interior finishes, all of which will clean up easily and continue to look great year after year.
Your home's exterior has to withstand a lot of abuse, especially during Grove City's often harsh winters and stormy springs. Our premium vinyl siding will stand strong against temperature extremes, UV rays, windblown branches, hail, moisture incursion, and even your neighbor's wayward drone! What's more, it will never rot, peel, chip, or succumb to insect damage.
Whether you want an addition that's dazzling or demure, we can custom build a sunroom that will perfectly suit your home, vision, and budget. We offer both three-season and year-round models in many styles, any of which will provide abundant light, expansive views, and plenty of room to relax and entertain.
Are your patio doors difficult to open? Is your front door a faded shadow of its former self? We can swap them out for new ones that will look marvelous, function flawlessly, stand strong against would-be intruders, and increase your home's energy efficiency.
Turn your outdoor living area into a shaded sanctuary with fixed or retractable awnings. Our expert technicians can usually complete the installation in just one day and with minimal disruption to your home. And every awning is customized to your precise requirements.
If you're tired of your old, battered shower enclosure, why not replace it with a beautiful new walk-in tub? These luxurious bathing spaces eliminate the need to step over an obstacle during entry and exit, thus improving safety. They also boast massaging jets to loosen tight muscles and soothe aching joints.
To learn more about what makes Seaway Window the remodeling contractor of choice for homeowners in Grove City, PA, contact us today and schedule a no-obligation consultation.