The Home Remodeling Company That Sharon, PA, Homeowners Can Trust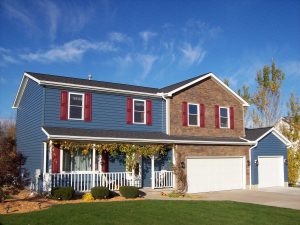 Since our founding in 1959, Seaway Window has been the company that homeowners throughout the Sharon, Pennsylvania, area have turned to when they're looking to update their home. That's because, in addition to top-quality products, we strive to provide incredible customer service. When customers place a call to us, we will come out to their homes to listen to their needs, inform them about the benefits and features of all of our products, and help them choose products that they'll love.
Upgrade Your Home with Our Home Remodeling Options
At Seaway Window, we offer a variety of home renovation options that are designed to improve the looks, functionality, and comfort of your home. The products we offer include:
Replacement Windows
We manufacture our windows ourselves, at our local factory in Erie, PA. This allows us to ensure that every window we create is customized specifically for the unique needs of our customers. Choose from a variety of style and color options to get windows that meet all of your needs. Plus, our windows are equipped with a number of energy-efficient features that meet ENERGY STAR® criteria.
Sunrooms
Enjoy the feel of the outdoors without the heat and bugs that come along with it by having a sunroom added on to your home. We make our sunrooms ourselves, so you can count on receiving one that's customized just for you.
Exterior Doors
Enter your home in style with one of our beautiful exterior door options. We offer front, patio, and storm doors that can be customized in a number of options, allowing you to create a door that will meet your functional needs and personal preferences.
Siding
Because siding plays such an important role in the protection and curb appeal of your home, you'll want siding that is both beautiful and durable. We offer vinyl siding options that offer superior protection for your home from the weather and can be customized in a number of color options to make your home stand out.
Awnings
Our retractable awning styles provide shade when you want it and sun when you don't. Additionally, we have aluminum awnings available that will protect your windows and doors from the sun and weather.
Walk-in Tubs
If bathing safely is becoming a concern of yours, a walk-in tub is the way to go. These tubs can be equipped with numerous safety features like seating options, grab bars, slip-resistant floors, low-entry thresholds, and more for a safer way to bathe.
All-Employee Installations
Once you've decided on what products you want, you can count on our team for perfect installation. That's because we have our own, full-time employee technicians perform the installations of all of our products. These technicians are highly trained and experienced and will work tirelessly to ensure that your new home remodeling products look and function exactly like they should.
For more information about the home remodeling services we have available to homeowners throughout the Sharon, PA, area, contact the professionals at Seaway Window today.